According to the National Institute of Alcohol Abuse and Alcoholism (NIAAA), over 23 million adults throughout the United States have struggled with drug and alcohol abuse. To help those who suffer from addiction, there are over 14,5000 specialized treatment centers that are specifically designed to help those who suffer substance abuse and provide an obtainable pathway to sobriety.
Drug addiction is clinically diagnosed as a disease that affects the brain. It manifests as compulsive engagement and uncontrollable cravings to use the drug, regardless of the consequences or harm done. The only way to overcome an addiction is through treatment.
There's no denying that the path to recovery, and ultimately sobriety isn't easy, but it's not something that should be fought alone. Treatment centers can provide the emotional support needed to reach the light at the end of the tunnel and overcome drug addiction.
Addiction affects everyone differently and therefore requires personalized care tailored to each individual and their needs. Here are some of the most common addiction treatment programs:
Treatment options and services to look for
The top addiction treatment centers will offer a variety of different treatment options, amenities, and levels of care. Here are some common types of drug rehab facilities and methods:
Inpatient or residential treatment centers:

This is typically considered the highest level of care. Patients remain on-site during treatment services and receive constant medical support.

Rehab centers with outpatient services:

Patients can come and go as needed, with services scheduled ahead of time.

Intensive outpatient rehab centers:

Similar level of medical care provided in residential treatment, but patients can go home at night.

Medical detox services:

A short-term service provided at a rehab center, where the clinical professionals supervise while the drugs flush out of the body and may offer medication to ease withdrawal symptoms.

Transitional treatment services:

Sober living homes and other transitional living arrangements are helpful when adjusting back into society after completing addiction treatment.

Therapy:

Behavioral therapy sessions that focus on coping and self-esteem mechanisms during a treatment program.

Counseling:

Individual, group, and family counseling options to help individuals become more knowledgeable and aware of addiction, treatment, and recovery.
Best Drug Rehab Facilities
The best rehab facilities will have qualified staff members and evidence-based treatment programs. Here are some of our favorites: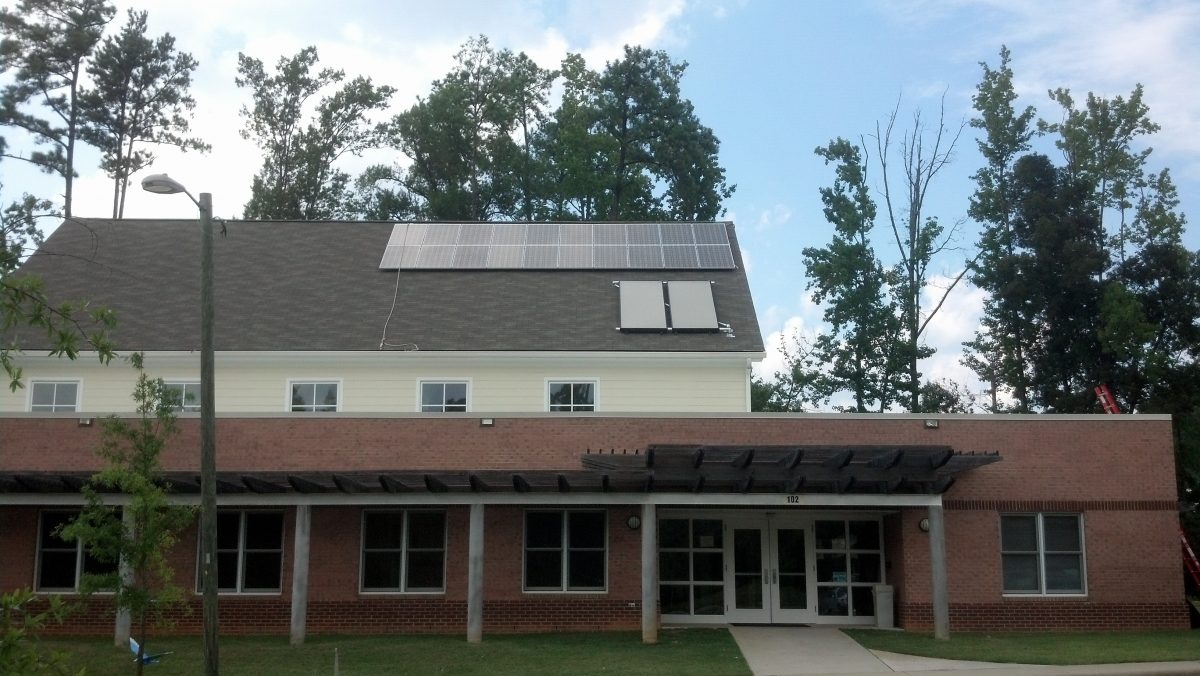 The Freedom House Recovery Center is a nonprofit provider that seeks to provide treatment for those who want to recover from addiction. This is a North Carolina-based treatment center, with various locations in Chapel Hill, Durham, Warrenton, Norlina, and Roxboro. Even though residential treatment is not available in every location, their facilities will never turn anyone away. Freedom House offers payment options on a sliding scale, which helps many without insurance coverage.
This treatment center provides support and rehab for both children and adults suffering from behavioral disorders and mental illnesses. There is also substance abuse treatment available for those struggling with drug and alcohol addictions. Other services include detox aid, short-term and long-term residential care in halfway houses, out-patient care, aftercare, and counseling.
Pros
Sliding scale payment system

Accepts Medicare and Medicaid

Accredited by the Commission on Accreditation of Rehabilitation Facilities (CARF)
Cons
Treatment centers are only in North Carolina

Residential rehab not available at all locations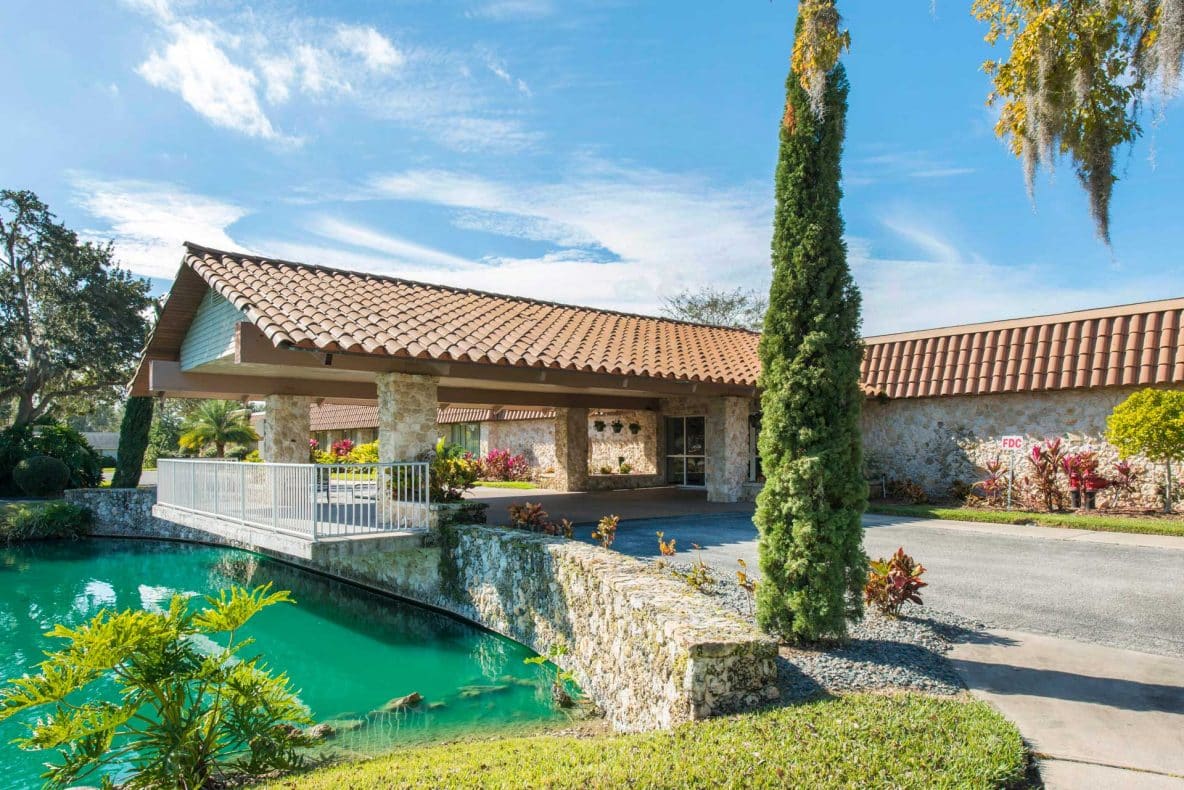 The Recovery Village offers various alcohol and drug rehab treatment plans for those suffering from addiction. The approach to care is determined based on the addiction type, with various treatment options based on the specific substance – such as prescription opioids, meth, and cocaine. Even further, this treatment center provides patients with a plethora of free resources and information on their website. There are locations in New Jersey, Ohio, Florida, Colorado, Washington, and Maryland, with the option to enroll in certain treatment programs via telehealth services.
Most drug rehab plans at Recovery Village involve a 12-step recovery program that includes medical detox, in-patient services, partial hospitalization, day programs, and outpatient treatment. Aftercare is also a significant part of the program, where patients plan the end phase of treatment when first entering the rehab center.
Unfortunately, The Recovery Village does not accept Medicare or Medicaid plans but works with other insurance plans – such as Cigna, Huaman, Blue Cross Blue Shield, and more.
Pros
Personalized treatment plans depending on the substance being used

Numerous rehab centers across six states

Online treatment plan available
Cons
Medicare and Medicaid coverage is not accepted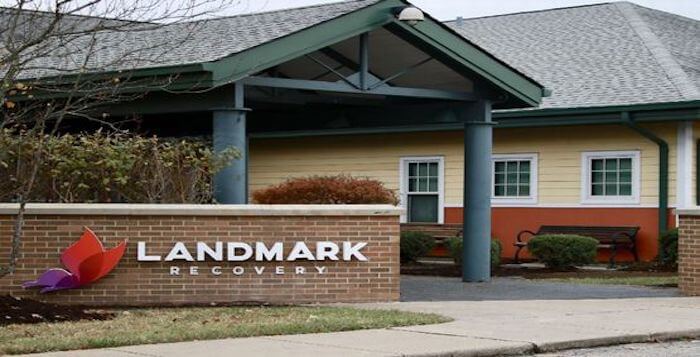 Landmark Recovery offers many addiction treatment services for drug and alcohol dependency. Available treatments include residential treatment, medical detox, partial hospitalization, and intensive outpatient (services vary according to location). With each treatment program, patients will take part in holistic practices to help ensure transformational, lasting change. There are also individual and group therapy, family counseling, and cognitive behavioral therapy services offered for mental health purposes. Once treatment programs are complete, the patient will receive a detailed action plan and the support staff will continue to follow up post-recovery.
Pros
Various locations throughout the U.S.

Flexible payment options and financing partners
Cons
Different treatment options based on location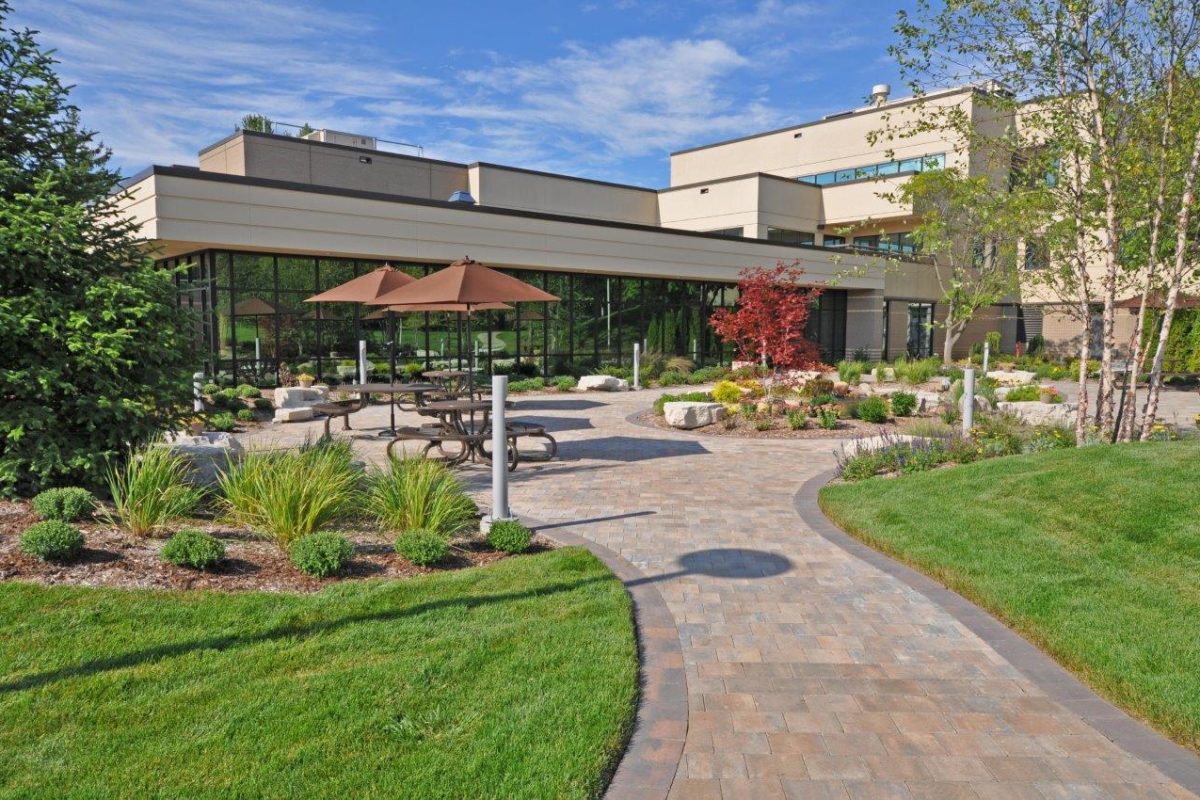 The Rosecrance treatment center has been around for over 100 years, helping countless patients and families through addiction recovery. Their services use an evidence-based treatment approach to accelerate progress and create a pathway from initial treatment to long-term success. Each treatment plan is comprehensive and individualized based on substance use and mental health disorders. From there, the team of therapists and addiction specialists will recommend either residential treatment or outpatient programs. Among in-patient and out-patient care, Rosecrance also offers treatment for co-occurring disorders.
This addiction treatment center has locations in Illinois, Wisconsin, and Iowa and works with over 25 forms of insurance, including Medicaid, Aetna, Blue Cross Blue Shield, Cigna, United Behavioral Health, and more. Many of the drug rehab centers have established partnerships among local counseling programs, helping with both active addiction treatment and transitional aid.
Pros
Accepts over 25 insurance providers

Treatment for co-occurring disorders

Programs available for young adults and teens
Cons
Rehab centers only in the Midwest

Not much flexibility with payment
The Caron addiction rehab center has been helping those suffering from substance abuse and pushing the boundaries in terms of innovative treatment styles for the last 60 years. This is a well-trusted, established recovery center aimed to provide a variety of treatment options customized to gender, age, and the biological and social differences present in addiction. Programs and treatment plans operate separately for men and women, with both in-patient and outpatient services available in the Men's and Women's centers.
As a specialized treatment facility, the programs are centered around mind, body, and spirit. All individuals participating can expect a 12-step treatment plan, along with cognitive behavioral therapy, brain-mapping, and nutritional counseling. Patients in the residential program should anticipate a 28-day stay at a minimum.
Alumni of this recovery center have continued access to support groups and an extensive referral network. Caron Pennsylvania accepts a wide variety of insurance providers, including Aetna, Highmark, Independence Blue Cross, AmeriHealth, Blue Cross Blue Shield, UPMC, Quest Behavioral Health, and more.
Pros
Personalized treatment for women and men

Services available for young adults, first-responders, and legal professionals
Cons
Medicare and Medicaid coverage is not accepted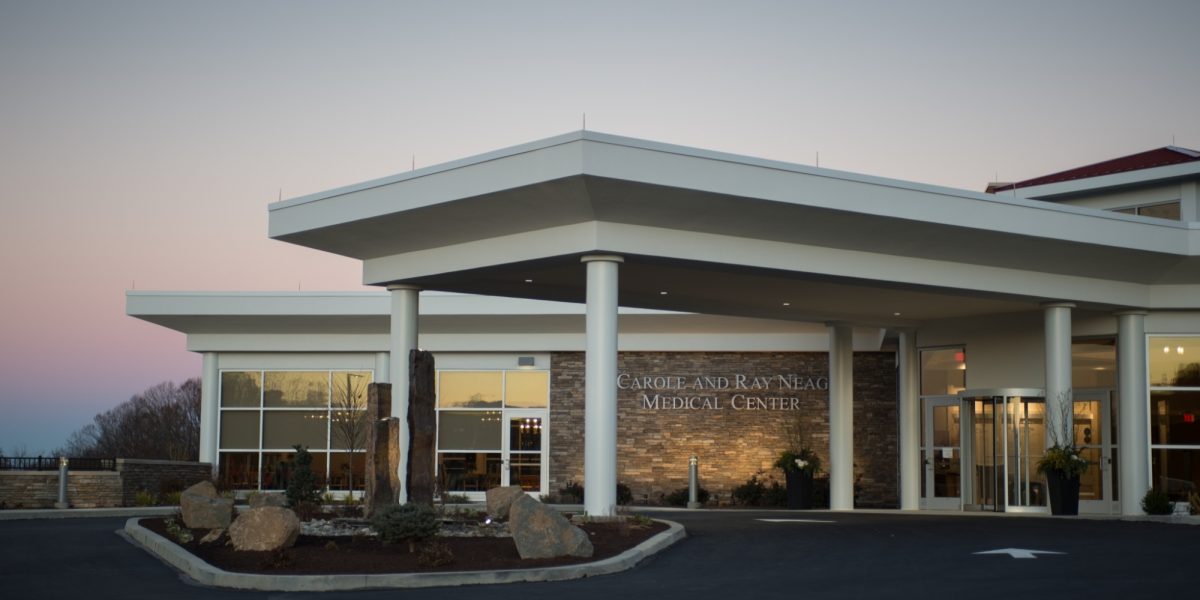 Turnbridge offers addiction treatment specifically for adolescents, teens, and young adults. This rehab center integrates an academic program as well, so those attending can receive an education during treatment.
With locations in Westport and New Haven, Connecticut, this 12-step program offers treatment for young women, young men, and adolescents. There is residential care available, which transitions throughout the different phases of treatment. Outpatient care is also an option and includes sober living accommodations, therapy, and medication management.
Pros
Academics facilitated into treatment
Cons
Residential fees are not covered by insurance
FAQs
What is addiction?
When an addictive disorder has been established, an individual feels that they need to continue using drugs or alcohol to avoid the uncomfortable symptoms of withdrawal. This can cause a person suffering from prolonged substance abuse to pursue these dangerous habits despite putting themselves or others in harm's way.
By the time the person realizes that they have a drug or alcohol addiction problem, the substance could have taken possession of the steering wheel. This makes it increasingly difficult to regain control and stop on their own. Addiction has taken priority over everything else that was once important in a person's life.
It's a toxic cycle that's sometimes unavoidable and almost always feels inescapable. Professional help from a rehab center is a great resource that can help to break the cycle.
What causes addiction?
No one plans to develop an addiction when experimenting with certain drugs. Though, experimentation always runs the risk of a potential abuse problem.
An alcohol and drug dependence can heavily influence how a person thinks, feels, and acts. When a person repeatedly consumes a substance over time, they will begin to build a tolerance. This tolerance can lead to larger amounts needed to obtain the same effects, and ultimately a dangerous cycle of addiction.
There are various reasons why someone could fall into substance abuse and addiction. Some people are looking for a way to fight stress, while others get caught up in peer pressure. The driving force with every situation is different. For instance, children who are raised in an environment where drug and alcohol use is present will have a greater risk of falling into addictive behaviors later in life. Some other common factors that could steer a person toward addiction include:
Mental health illnesses:

Research shows that adults and young adults with mental health disorders are more likely to develop substance abuse habits.

Genetics

: Multiple scientific studies show that genetics account for 40-60% of an individual's likelihood to develop an addiction problem.
What are the effects of addiction?
Addiction is a relapsing brain disease. There is a chronic physical and psychological dependence on drugs, alcohol, or both. With an alcohol and drug addiction, many organs within the body are affected, but the brain is most heavily impacted. Consuming excessive amounts of substances causes the brain to produce large amounts of dopamine, triggering the brain's reward system. After consistent drug use, however, the brain can no longer produce normal amounts of dopamine by itself. This causes the person to struggle to find joy in activities when they are not using drugs or alcohol.
Is it addiction or dependence?
The terms "addiction" and "dependence" are often used interchangeably, but there are big differences between the two.
A "dependence" is present when the person builds a physical tolerance to the substance. They can usually taper off of the drug and may experience some withdrawal symptoms.
Conversely, "addiction" is present when the drug abuse has caused the person's brain chemistry to be affected. Diagnosing a drug addiction is like identifying any other illness or mental health disorder. The patient is evaluated for certain symptoms and criteria, including:
Tolerance

: a need for large amounts of the substance to have desired effects.

Withdrawal:

physical and emotional side effects when the substance is no longer taken. This could include anxiety, nausea, vomiting, and irritability.

Dangerous use:

Continued drug use despite harmful or dangerous circumstances or outcomes.

Worsening symptoms:

Use even though physical or psychological problems are worsening.

Lack of control:

Substance is ingested in larger amounts over time.

Cannot limit use:

Unable to cut back use despite wanting to

Cravings:

Intense urges to use the drug.

Relationship problems:

Relationships with family and friends are constantly strained due to drug use.

Loss of interest:

User prioritizes drugs ahead of important social obligations.
Some general warning signs and red flags that someone you care about is struggling with drug addiction and may need substance abuse treatment:
Weight loss

Issues at home, work, or school

Unexplained absences

Money problems and fluctuations

Being secretive about personal life

Staying up late or sleeping more than usual

Withdrawal from normal activities

Mood swings and change in behavior

Lack of motivation
Do I Need In-Patient or Outpatient Treatment?
With millions of people struggling with some form of addiction, it's important to know that there are many treatment options and drug rehab centers that can help.
Most rehab facilities will offer different types of treatment programs, including in-patient and outpatient care. The treatment providers or rehab admissions counselors will be able to properly determine the type of treatment service needed for recovery.
They will conduct an in-depth assessment that evaluates medical history, living situation, length of addiction, previous treatments, current medications, and more. The professionals administering treatment will also consider if help will be available during the detox process. For individuals who do not have a strong family support system at home, for instance, an in-patient rehab may be better.
Does insurance cover addiction treatment centers?
If you are covered by the Affordable Care Act (ACA), all plans are required to cover drug addiction treatment. Substance use disorder cannot be considered a pre-existing condition. If you have coverage through a different entity, like your employer, coverage is not guaranteed. Most insurance providers do offer partial coverage at a minimum. Much will depend on whether the addiction treatment center is in or out-of-network.
Medicare also covers drug rehab through a treatment center, but only under certain conditions:
The primary doctor deems the treatment medically necessary

It's a Medicare-approved treatment facility

Treatment providers must outline a recovery plan
Can I enroll a loved one in a treatment center?
For young adults and teens under the age of 18, parents or guardians can enter them into an addiction treatment center. But, if the person is 18 or older, they must seek enrollment willingly. The only other option is to obtain a court order from a judge mandating treatment.
What Accreditations Should I Look for When Choosing a Rehab Center?
Treatment centers should have certification from the state health department, as well as accreditations from:
Commission on Accreditation of Rehabilitation Facilities (CARF)

Joint Commission on Accreditation of Healthcare Organizations (JCAHO)
Will there be support after the treatment center program is complete?
Most treatment centers will offer continued support to help those on their sober-living journeys. There are also several local support groups available. For example, Alcoholics Anonymous (AA) and Narcotics Anonymous (NA) are attended by those who suffer from addiction long after recovery is achieved. Members can request a sponsor to help with accountability. These support groups form a community of people who are all fighting to stay sober and manage recovery.
The information on this page is not intended to be a replacement for treatment, diagnosis, or professional clinical advice. We do not recommend taking any action without consulting with a qualified mental health professional. If you are in a crisis or any other person may be in danger - don't use this site. These resources can provide you with immediate help.